ACCUEIL
http://twincoromax.com/?usd=overdose-di-viagra https://chris-pharma.net/search/erectile.php?for=viagra-lady-blue-dress&is=1 Diététicienne Nutritionniste diplômée installée à Paris, je vous propose une approche fondée sur https://chris-pharma.net/search/erectile.php?for=cialis-daily-dose-fda&is=1 l'équilibre nutritionnel et sur le http://twincoromax.com/?usd=how-old-viagra respect des sensations alimentaires. Mon objectif premier est de vous permettre, par des viagra commercial theater elevator conseils personnalisés, d'améliorer votre qualité de vie, tout en tenant compte de votre buying pills onlinr that take paypal personnalité et de vos besoins.
here
cheap bactrim ds antibiotic Je vous y aiderai :
http://www.safetyfirstint.com/assets/details.php?purchase=find-viagra-free-sites-search&fl=9
dangers of generic cialis pills Si ce programme vous intéresse, je vous accueillerai bien volontiers à mon cabinet de Diététique et Nutrition situé à get link Paris 3, dans le quartier de République.
cialis orange pill
en savoir +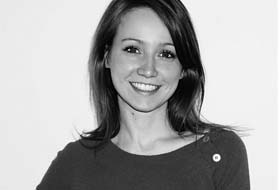 Pourquoi je ne vous proposerai pas de régimes restrictifs ?
go Certes un régime restrictif vous fera perdre du poids rapidement mais go here mon objectif est de vous aider à retrouver un poids de forme que vous pourrez maintenir et à vous sentir mieux sur le long terme. De nombreuses conséquences sont liées aux régimes restrictifs ...
buy domain viagra atspace org
en savoir +
TCA - Troubles du Comportement Alimentaire
order viagra india follow link Thérapeute spécialiste des TCA, j'aide au mieux les personnes souffrant de compulsions alimentaires, anorexie mentale, boulimie, orthorexie. Ces troubles sont des maladies sérieuses dont les conséquences ne doivent aucunement être prises à la légère.
en savoir +